Discover the benefits of Red Pocket Mobile's ACP customer service, including eligibility, application process, and exclusive offers for the Affordable Connectivity Program, providing discounted internet access to qualifying households.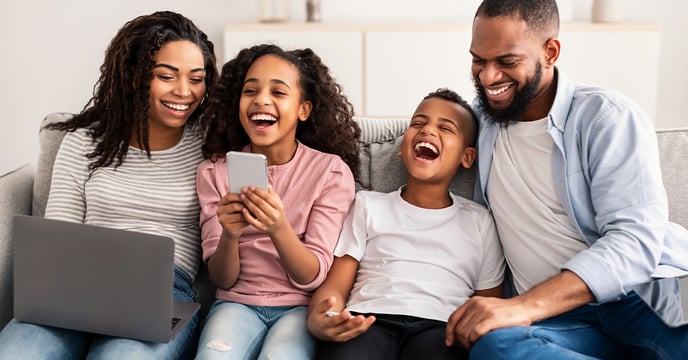 In our increasingly digital world, internet connectivity is no longer a luxury but a necessity. Yet, staying connected can be a significant financial burden for many households. This is where the Affordable Connectivity Program (ACP) steps in, providing eligible households with substantial discounts on their internet service and digital devices. This article shares the ACP program's details, benefits, eligibility criteria, application process, and exclusive offers through Red Pocket Mobile. Read on to learn about the ACP's role in bridging the digital divide and how you can take advantage of this beneficial initiative.
Table of Contents
What is the Affordable Connectivity Program?
The Affordable Connectivity Program (ACP) is a federal government initiative designed to help lower-income households afford the cost of internet service.
Recognizing the fundamental role of internet connectivity in modern life- from education and work to healthcare and personal communication- the ACP provides a monthly discount to eligible households to ease the financial burden of staying connected.
What are the benefits of ACP?
The ACP program offers several valuable benefits. The main perk is a monthly discount of up to $30 on broadband services ($75 if your household is on tribal lands).
This discount can significantly reduce your monthly internet bill, making reliable connectivity more accessible. The ACP also provides an opportunity to receive a one-time discount of up to $100 to purchase a laptop, desktop computer, or tablet from participating providers.
What is the cost of ACP?
The ACP does not have a cost but offers financial assistance.
Participants can enjoy monthly discounts on their internet service bills and additional discounts on digital devices, such as tablets and laptops.
However, after applying the discount, the final cost of your internet service will depend on the plan you choose and the provider's pricing.
Who is eligible for the ACP?
Eligibility for the ACP is broad and encompasses various groups. The ACP includes eligible households that also qualify for the following:
Lifeline
Medicaid
Live on tribal lands
Assistance programs
Benefit programs
WIC
Assisted health care
SSI
Reduced-price school lunch
Federal Pell Grant
Low-income households at or below 200% of the federal poverty guidelines also qualify.

Individuals living on tribal lands have separate criteria, and those enrolled in specific tribal programs are also eligible.
What are the steps to enroll in the ACP?
Acp enrollment
Check your eligibility: Confirm that you qualify for the ACP based on the abovementioned criteria.
Choose a provider: Find an internet service provider participating in the ACP (e.g., Red Pocket Mobile). ACP customer service can assist you with this.
ACP application
Complete the application form: Fill out the application form either online, through mail, or via your chosen provider. The application requires some documentation to prove eligibility. To access the application through Red Pocket Mobile, visit the assist page.
Wait for approval: Once your application is submitted, the ACP will verify your eligibility and notify you.
Select a service plan: After approval, choose your desired internet plan and apply the ACP discount.
Activate/ keep your service
Stay active: Once you are approved and have chosen a broadband benefit plan, make sure to use your device and service so that it can stay active.
What is the required documentation for the ACP application?
You must provide eligibility documentation when applying for the Affordable Connectivity Program (ACP). This may include:
Proof of income: This can be pay stubs, a tax return, a statement of benefits from the Social Security Administration, the Veterans Administration, the retirement system, unemployment compensation, worker's compensation, federal or tribal notice letter of participation in General Assistance, or a divorce decree, child support award, or other official documentation containing income information during the current award year.
Proof of participation in qualifying programs: If you're applying based on your involvement in qualifying programs like Medicaid, SNAP, Federal Public Housing Assistance, SSI, or others, you'll need to provide an award letter, benefits check, or another official document as proof.
Proof of qualification through your child or dependent: If you're applying based on a child or dependent's eligibility, you must provide the same documentation mentioned above, proving the child or dependent's participation in the qualifying program or their income.
Proof of eligibility through your school: If you're applying based on your status as a student receiving free or reduced-price school lunch or breakfast, you'll need to provide documentation from the school or school district.
Please note that the type of documentation required can vary based on your specific situation.
What is the expected timeline for ACP approval?
The timeline for ACP approval can vary depending on the volume of applications being processed, the completeness and accuracy of the application submitted, and the method by which the application is submitted. Online applications are usually processed faster than paper applications.
Once your application is submitted, it typically takes about a week for your eligible application to be confirmed if everything is in order.
If your application needs to be completed or there are issues with the documents provided, it may take longer as you may need to provide additional information.
After your application is approved, you can contact your preferred service provider to set up your service and apply for the ACP discount. The timeline depends on your provider, but you should be able to start receiving your applied discount within a few weeks of your application being approved.
Remember, throughout this process, our customer support team at Red Pocket Mobile is here to help and answer any questions you may have. For extra assistance and support, you can contact us at Red Pocket ACP customer service.
You can also contact ACP customer service if you have any questions or need assistance. They're there to help you navigate the application and approval process and make it as smooth as possible. Contact information can be found here and again below: acpsupport@usac.org or by visiting the ACP support center: Help - ACP - Universal Service Administrative Company (affordableconnectivity.gov)
How does the ACP protect consumers?
The ACP includes several consumer protections, including:
The ACP also requires providers to offer at least one plan that meets the Federal Communications Commission/ FCC's definition of high-speed broadband internet service.
What are some popular customer inquiries or FAQs?
Many ACP customer service inquiries revolve around eligibility, the application process, provider selection, and how to use the one-time device discount.

Customers often ask about the required documentation for the application and the expected timeline for approval, which were outlined above.
How does Red Pocket contribute to the ACP?
Red Pocket Mobile is proud to participate in the ACP, offering eligible customers discounted service plans and additional benefits.
$100 device credit
Red Pocket Mobile offers eligible customers a $100 select device credit, providing a significant discount on devices for ACP subscribers. The credit can be claimed at the time of your initial enrollment, or if you prefer to do it later, you may do so at Red Pocket Mobile's ACP shop.
How to redeem your $100 device credit
Visit the Red Pocket Mobile ACP Shop page for available devices.
Select the device you wish to purchase.
Enter your enrollment ID for device purchases to apply your $100 discount at checkout.
Click checkout.
Discounted tablet devices
In addition to the device credit, Red Pocket offers discounted prices on selected tablet devices. This additional benefit ensures ACP participants access affordable, quality devices. You can shop for tablet devices in Red Pocket Mobile's ACP shop.
Important note: Tablet devices do not include talk or text capabilities. Your service plan, provided through the ACP program, can be used within your tablet device for internet connection. Calls and text messages must be placed using a third-party VoIP application.
What is a VoIP application?
A VoIP application, also known as Voice over Internet Protocol application, is a software program or mobile app that enables voice communications over the Internet instead of traditional telephone lines. Some popular VoIP applications include Skype, WhatsApp, Microsoft Teams, Google Meet, Facebook Messenger, and FaceTime.
Note: Calls using a third-party VoIP application like WhatsApp or Facebook Messenger will not deduct minutes from your service plan balance. Instead, these calls will use your plan's data allotment.
Alternatively, the unlimited talk, text, and 30GB of high-speed data calling SIM can be used with a compatible cell phone for native calling and texting functionality.
Click here to learn more about which phones are compatible with our SIM cards.
Internet connection
Red Pocket provides reliable internet connections, ensuring ACP participants can access the digital resources they need for education, work, healthcare, or personal communication.
FAQ: Is ACP worth it?
The ACP program provides a valuable opportunity for eligible households to stay connected without causing financial strain. With the steep discount on monthly internet bills and potential savings on devices, the ACP is worth it for anyone who meets the eligibility criteria.
FAQ: What are some other resources related to ACP?
The FCC's official website is an excellent resource for information about the ACP. It provides detailed guidelines about eligibility, participating providers, and how to apply.
The National Digital Inclusion Alliance also provides resources and advocacy for policies that promote digital inclusion and equity.
The USAC provides support for the ACP and is overseen by the FCC.
You can file a complaint with the FCC at FCC Complaints.
Bottom Line
The Affordable Connectivity Program (ACP) is an impactful initiative that provides eligible households with crucial internet access at a subsidized cost. With customer-centric providers like Red Pocket Mobile offering additional benefits and responsive ACP customer service, accessing the digital world has never been more accessible. Whether for work, education, healthcare, or staying in touch with loved ones, the ACP helps bridge the digital divide, keeping more people connected in our increasingly digital world.
For more information or to view our plans, please visit the Red Pocket Mobile Plans page.
Sources:
https://aspe.hhs.gov/poverty-guidelines
Home - National Digital Inclusion Alliance
Help - ACP - Universal Service Administrative Company (affordableconnectivity.gov)