Find out which network is best for your area and which network your device will work with.
Red Pocket Mobile gives you the tools you need to select the best network. Check coverage and find out which network has the strongest signal based on location. Enter your full address for the best, most accurate results. Visit redpocket.com/coverage.
Check device compatibility and find out if your phone will work with our GSMT, GSMA, or CDMA network (or all three). You'll need your phone's MEID or IMEI number. Visit redpocket.com/plans.
Choose any network plan and then scroll down and locate the Check Your Network link.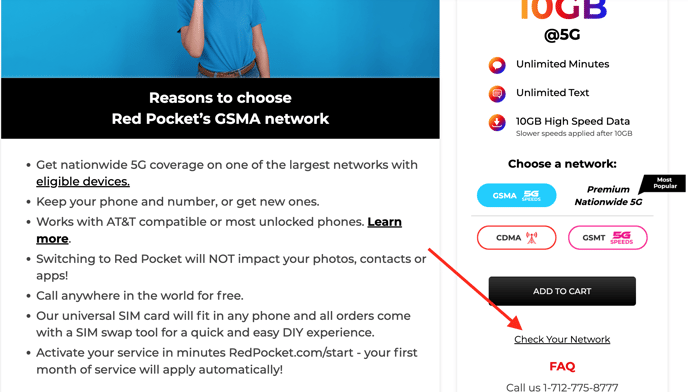 Enter your MEID or IMEI number to find out which network your device is compatible with.
Remember! Now that the 3G network has shut down for GSMA, and is shutting down soon for other networks, your phone must have VoLTE capabilities to call or text. Click here to learn more and make sure VoLTE is enabled.